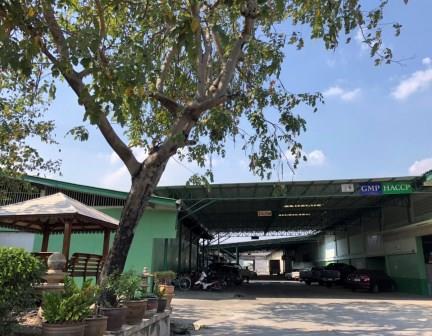 Background
Kuru Tannery Co.,Ltd has been a long running tanning industry for over 70 years, and has been one of the leading manufacturers and exporters of Tanned Leather for Upholstery and Automotive since the incept of Leather Technology in Thailand. We have been one, among the pioneers of Leather for Upholstery, Automotive and Dog Chews. Through the years, with all the experiences in the tanning industry in relevance to leather; we are constantly developing quality products, to meet the demand in the market for the best, in Leather, Dog chews, Leather Sofa and Leather for Car Seat Cover.
Customers' satisfaction are always our first priority, we are now using new technology in the process of manufacture to attain the best results to perfect the quality of our leather as our vision to 'non stop development to reach everyone's lifestyle'.
In order to serve with all our customer requirements and in the concept of one stop service. We extend our production line to the finished products as Leather Upholstery, Car seat Covers, and leather accessories. We are welcome with customer's own fascinate design or with our own collection.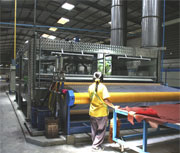 Vision
Non stop development to reach everyone's lifestyle
Major Market
As we are the exporter and manufacturer of leather for upholstery, leather for carseat, rawhide dogchews, leather sofa and etc. We serve all the customers worldwide, major in USA, EU, UK, Switzerland, Canada, Japan, China, Australia, South Africa and Asia.
Production Parts
Leather
With our state of the art technique, we can create a wide variety of mystique fine leather, with fashionable spectrum of color schemes in accordance with the customer satisfaction.
This is the art that we have been improving through advanced technologies, to give at the right time, the right answer to the market demands, and always performing strict quality control at every stage of production.
As we are one of the pioneer manufactures of leather for upholstery & automotive, we take pride and great care to restore the attractive appearance and upkeep the superior quality of our leather. So it is only natural that we select natural quality hides, which is exclusively manufactured with the best tanning chemicals available in the market to give our leather the best finish.
Dog Chews
Our products are made available with Natural raw hides. We assure that the steps required for processing are done with our exclusive care, which we are very proud to adhere to in order to satisfy our vast clientele. The result being the best quality, of which the satisfied customer can rely on always.
We offer many styles of packing with header, sticker, PVC bag, poly and shrink wrap etc. or with your custom design.
Besides, the product size, weight and color can be adjusted in accordance with the customer requirements.
Furniture
With our genuine leather, we can offer our customers in various designs, both styles and colors. The top-graded accessories are combined to build the high quality Sofa Upholstery.
Carseat Cover
We offer only genuine leather (top grain leather) for your carseat. Our high quality leather gives the best and satisfactory results throughout the seat usage.
Company Policies นโยบายบริษัท
Quality Policy (นโยบายคุณภาพ)
GMP Quality Policy (นโยบายคุณภาพ GMP)
Security Policy (นโยบายการรักษาความปลอดภัย)
Environmental and Social Responsibility Policy (นโยบายด้านสิ่งแวดล้อมและความรับผิดชอบต่อสังคม)